BEST IPTV SERVER PROVIDER +7500 Live TV, + 5500 Video-On-Demand,Smart EPG TV Guide & VODs in 4K & Ultra HD Picture Quality
$10.99
Watch live TV from 10000+ channels.
The best way to watch Live TV is with amazing quality. Available in all countries to enjoy the best IPTV on the internet
Tax and shipping fee included:
All prices are tax and shipping fee included! No extra fee will be charged!
We will send the account to your email within 24 hours after the order
Please check your spam if you haven't received an email for a long time.
Please only contact us if your query is not answered here: hdiptv168@gmail.com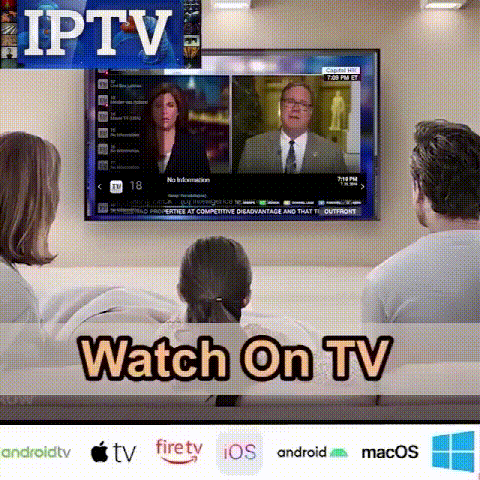 With IPTV your favorite shows and channels are on any device, from any location.
Get Channels From All The Countries Around The World!
IPTV Shop offers channels from all around the world in one IPTV subscription plan, USA ,UK ,Canada, Ireland ,Spain,Romania,South Africa,Thailand,Italia,Germany,France,Belgium,Luxembourg,Netherlands,Austria,Brazil,Bulgaria,China,Colombia,Czech,Finland,Hungary,Iran,Israel ,Japan,Macedonia,Malaysia,Malta,Norway,Poland,Russia,Singapore,Slovenia,Sweden,Switzerland,Vietnam,Albania,Portugal,Greece,India,Pakistan,Turkish,UAE (Dubai) and many others.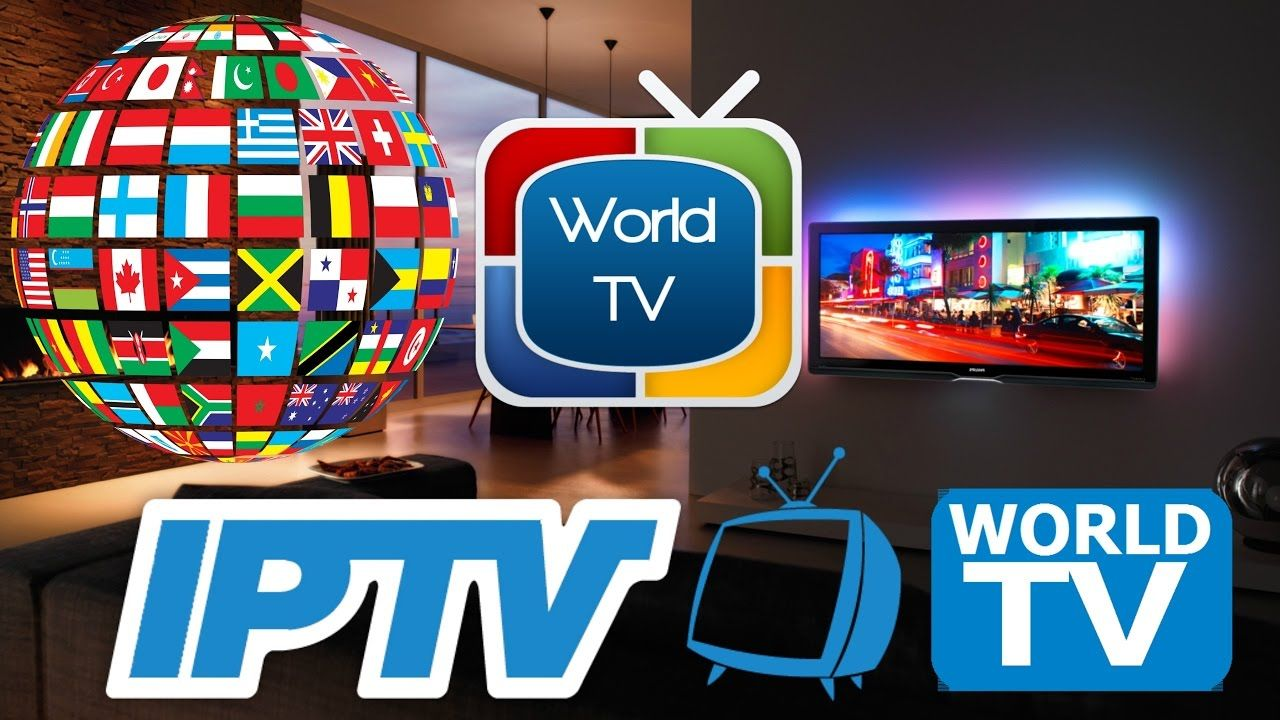 With IPTV you can watch what you want, whenever you want, the biggest events in sports, the best movies and TV series.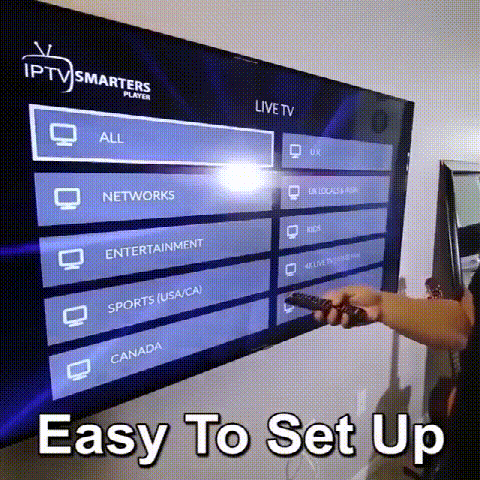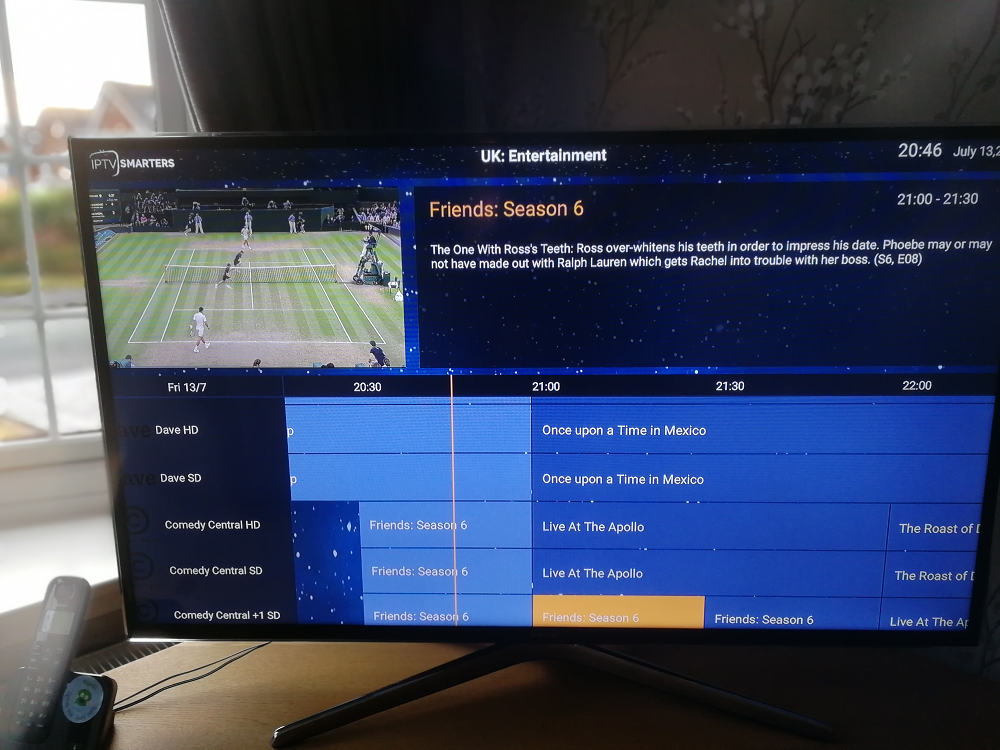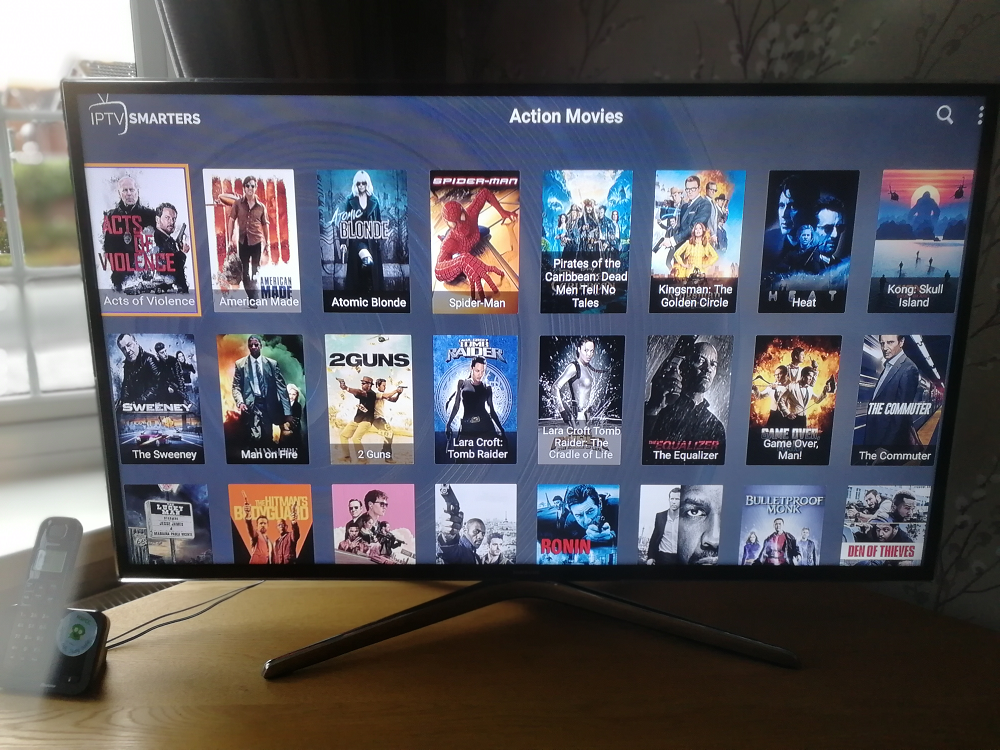 FAQS
It is very easy to connect IPTV. Follow the tutorial page, chat with us or send an email, our agents will help you set it up on your device
We aim to email you within 5min – 1 hour of purchase to arrange setup of your order. Please note during busy periods at evenings and weekends orders may take up to 24 hours to process
Our IPTV server support all the TV boxes :Android, Smart Tv, IOS, Windows and Mac OS, Mag Box, Firestick …, All devices can be supported on request
We offer a full range of UK, USA, European and Asian channels, movies and TV shows with Catch Up & EPG (Electronic Program Guide) features in 4K / Ultra HD / HD quality.
How to Setup IPTV on your Device

Set IPTV APP (FOR SMART TVs)
How to setup IPTV on Smart TVs with Set IPTV app
You can download
Set IPTV
from your TV store on
Samsung, LG, …
After installation, open Set IPTV then you will find MAC address on screen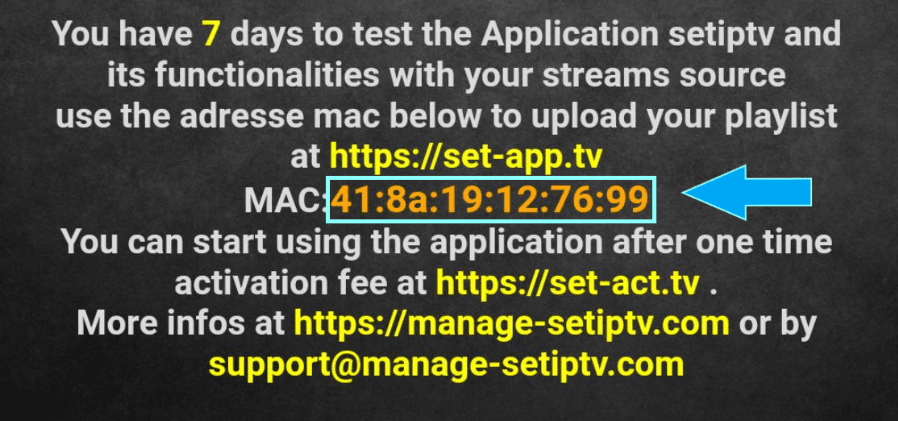 Navigate to SET IPTV web portal

Open the set IPTV upload page via browser : https://cms.manage-setiptv.com/set.app and Choose Playlist link method :
1-
Enter Mac address
Enter your Set IPTV mac address in TV MAC field
2-
Enter M3u Link
Enter The m3u link you received from your IPTV provider in m3u URL field
3-
Activate Captcha
You must active captcha (I'm not robot)
4-
Click Send
and click send. Restart your TV and open SET IPTV again , Enjoy thousands TV channels, movies and series .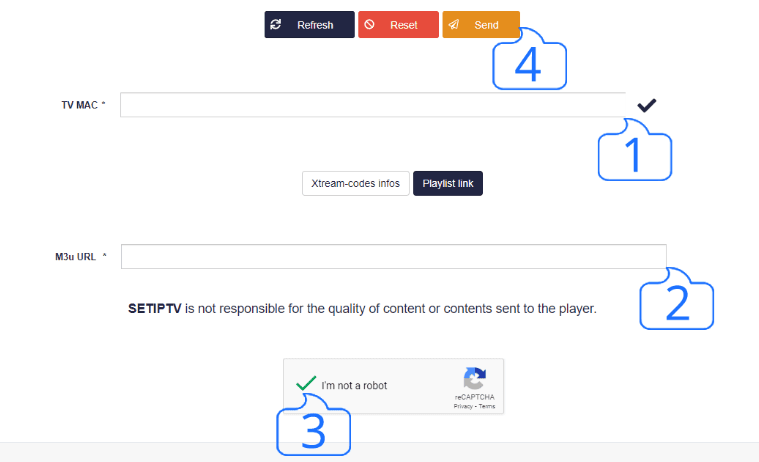 FIRE TV STICK
How to setup IPTV on Fire TV Stick

From the home screen of your device, hover over the Find option.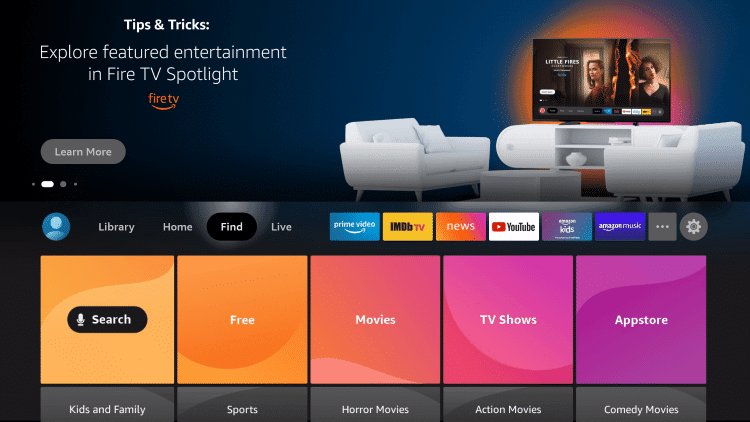 2. Click Search.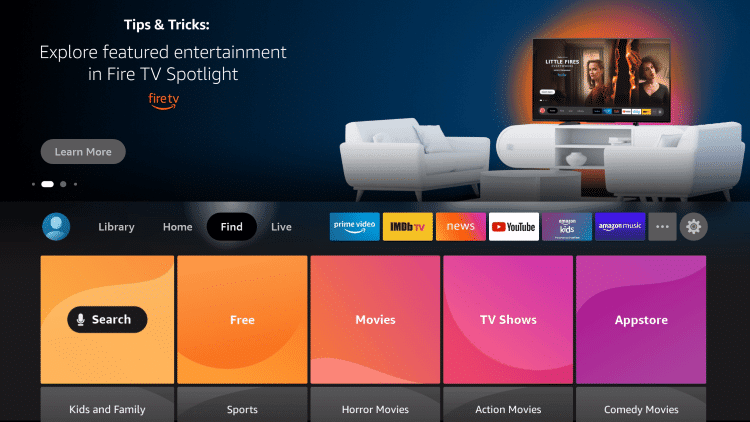 3.
Search for and select Downloader.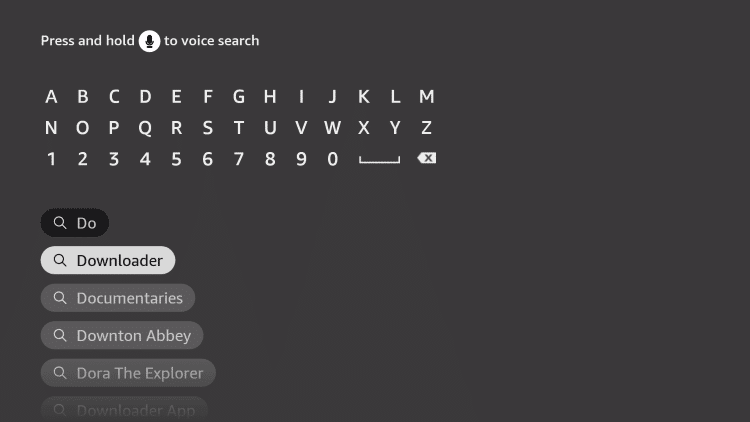 4.
Choose the Downloader app.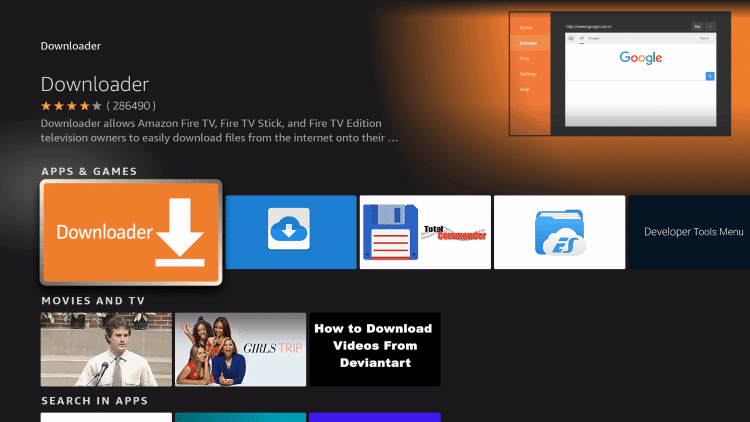 5. Click Download.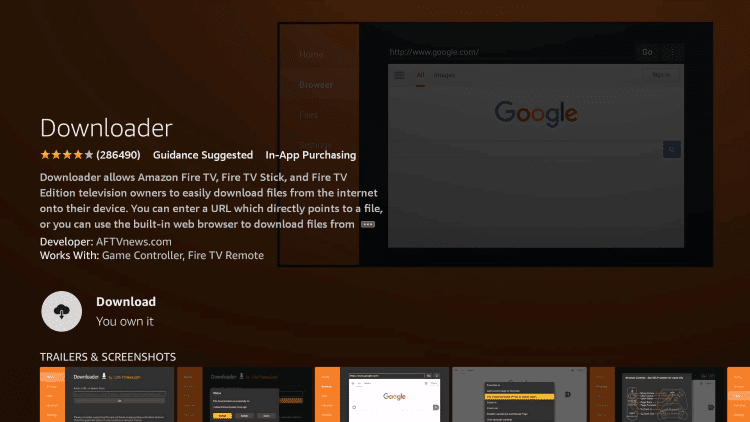 6.
Wait for the app to install.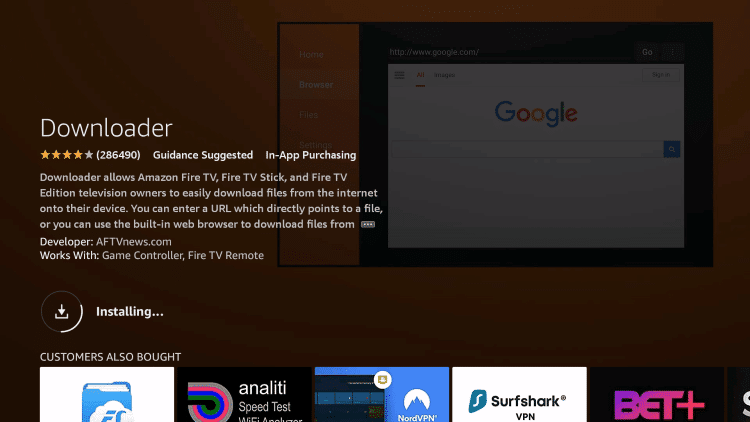 7.
Once the app finishes installing click Open.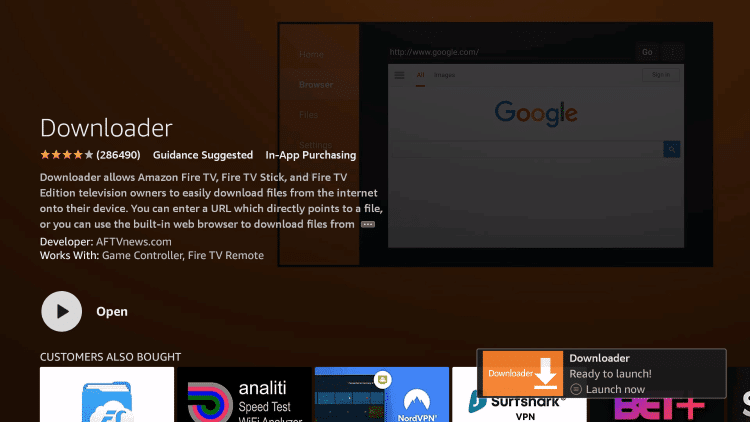 8. Return to the home screen and open Settings.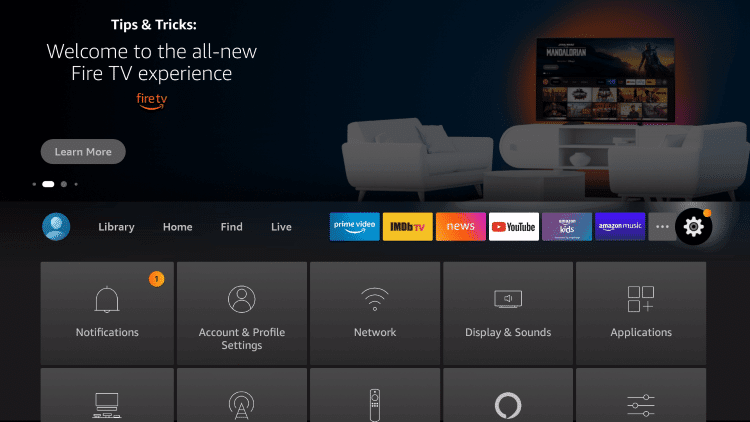 9.
Click My Fire TV.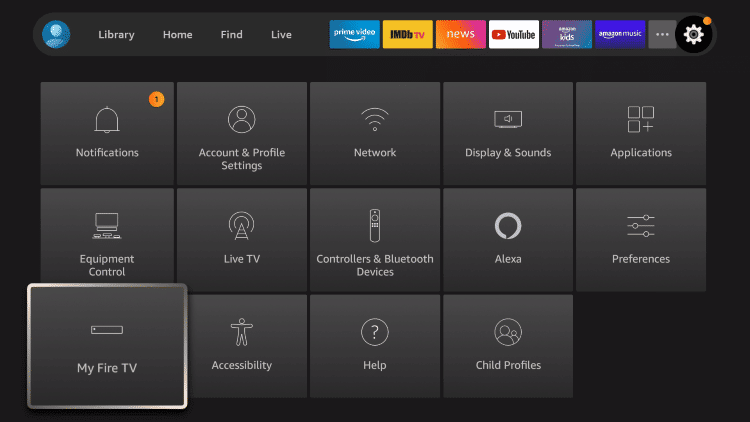 10.
Choose Developer options.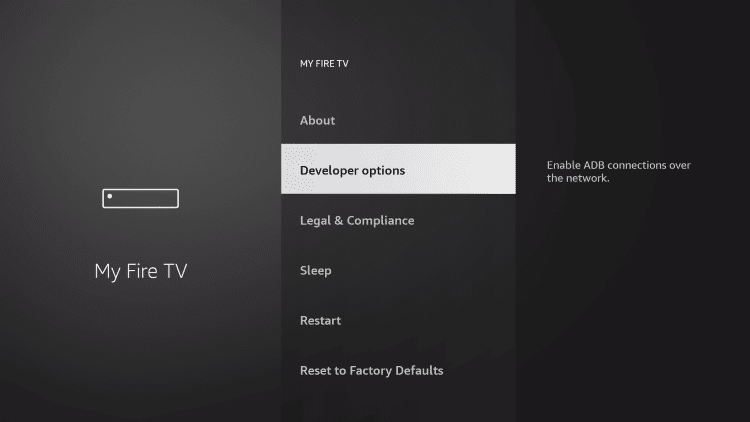 11.
Click Install unknown apps.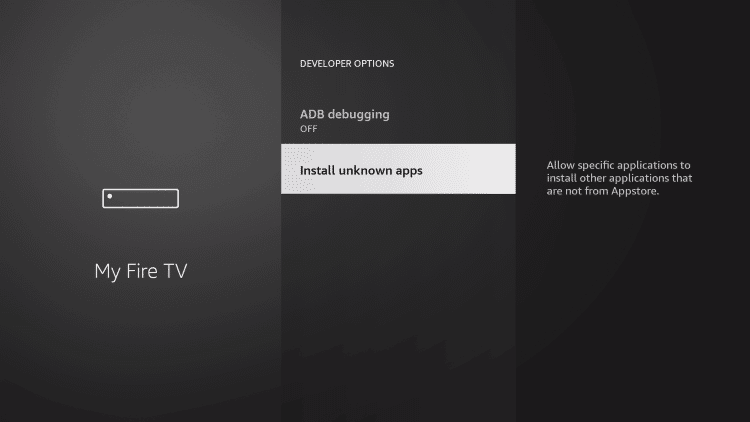 12. Find the Downloader app and click it.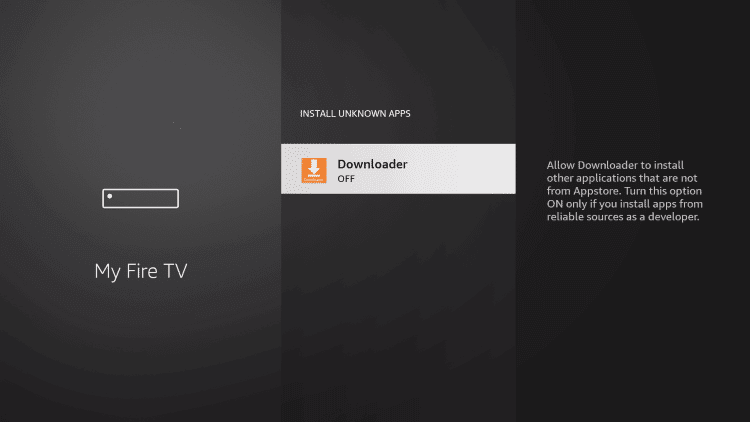 13. This will turn Unknown Sources to On for the Downloader app. This will enable side-loading on your device.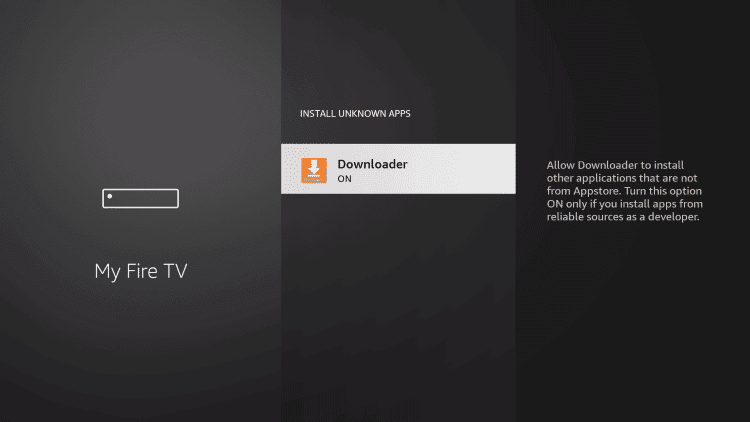 14.
Launch Downloader.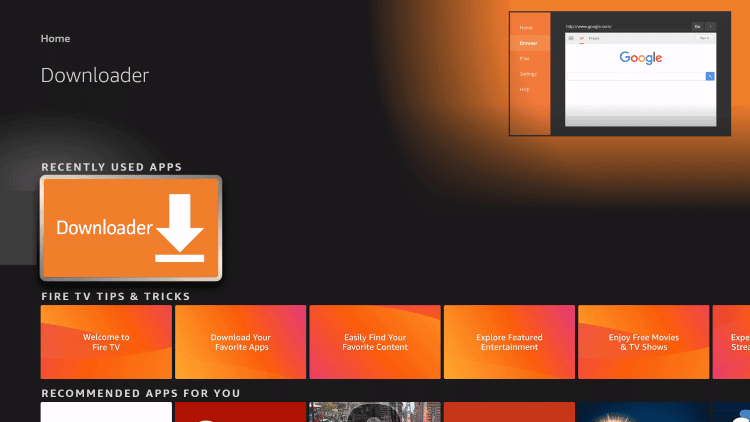 15.
Click Allow.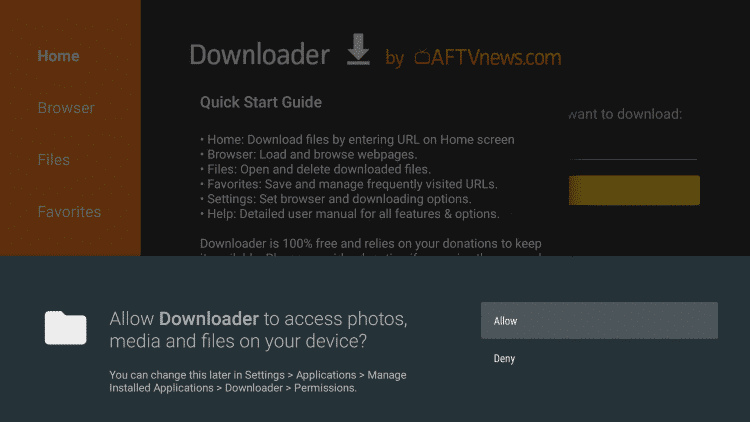 16.
Click OK.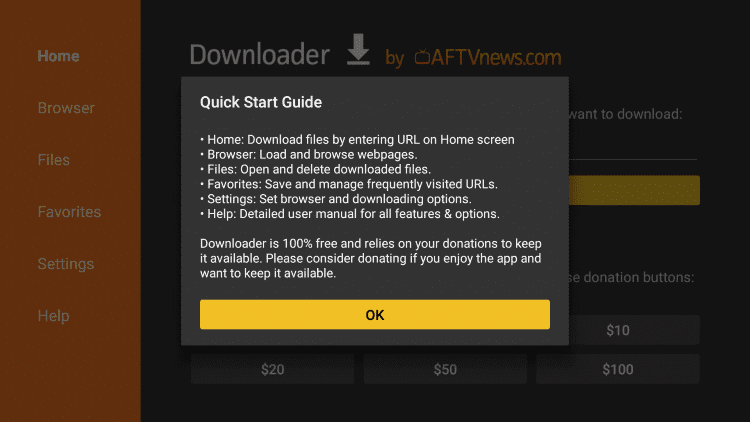 17.
Type the following URL exactly as shown here: https://bit.ly/smarters80 and click Go.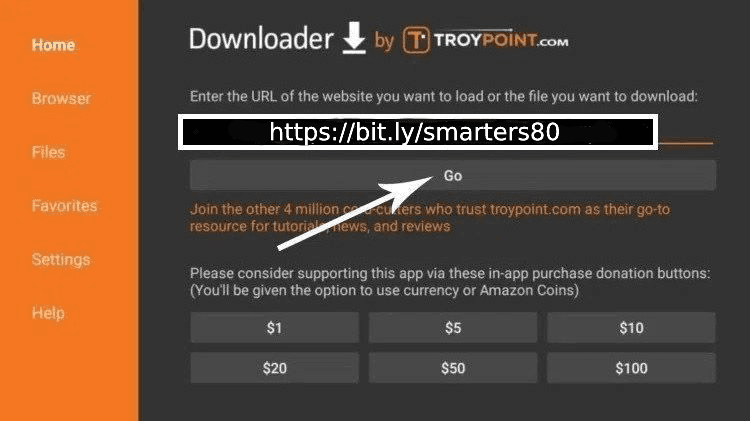 18.
Wait for file to download.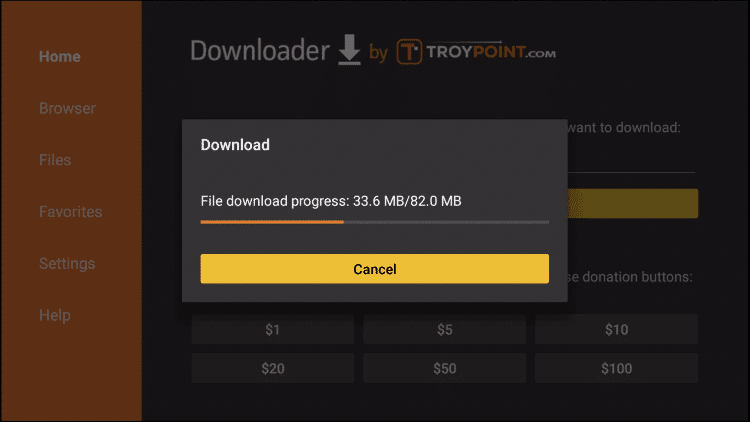 19.
Click Install.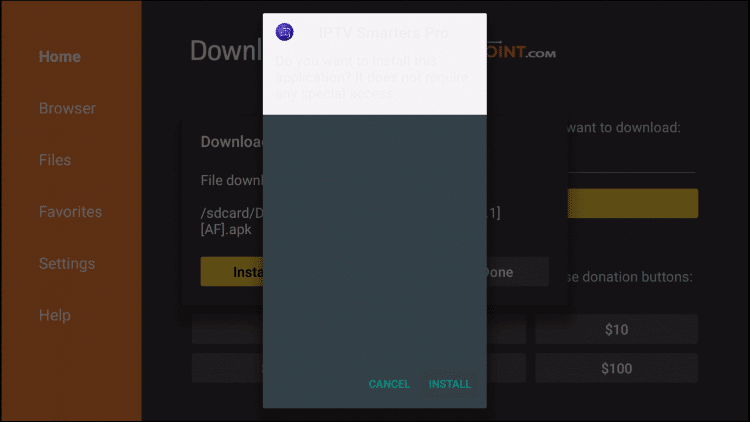 20.
Click Done.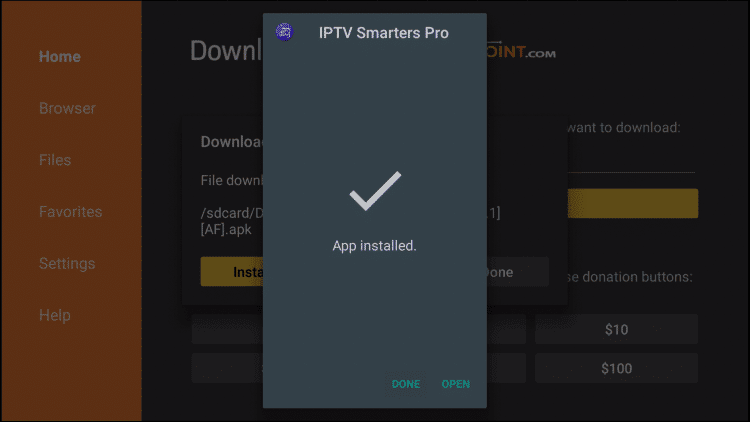 21.
Open Iptv smarters then select Login with Xtream codes api.
via your email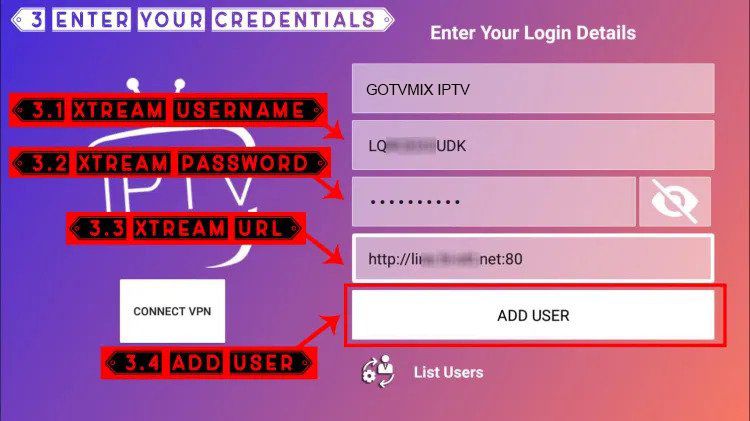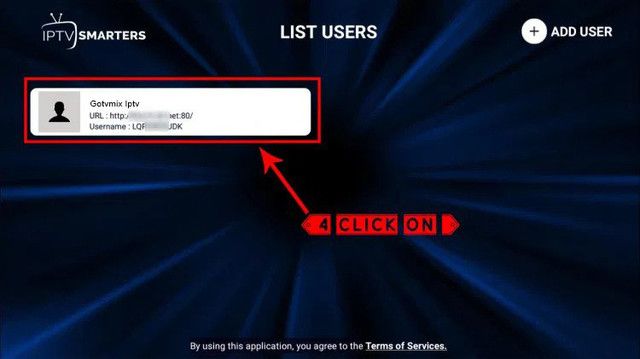 ANDROID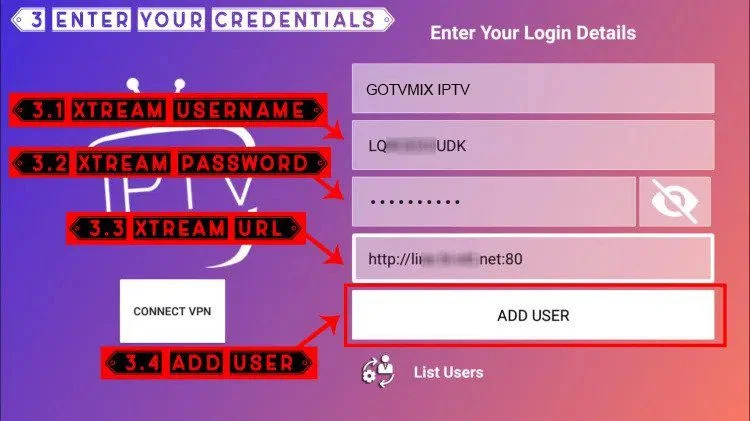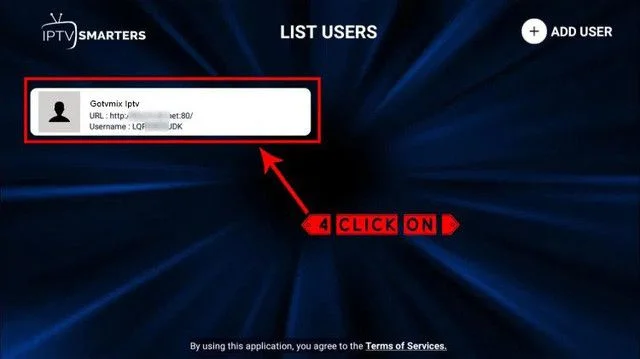 APPLE / IOS
How to setup IPTV on Apple / IOS with Iptv Smarters Player

Step 1
: Start by downloading
IPTV Smarters app
from the Apple Store through this URL :
https://itunes.apple.com/us/app/iptv-smarters-player/id1383614816
or you can search for it on App store
install the app on your IOS device.
Step 2
: Open the app once downloaded and Enter the login details.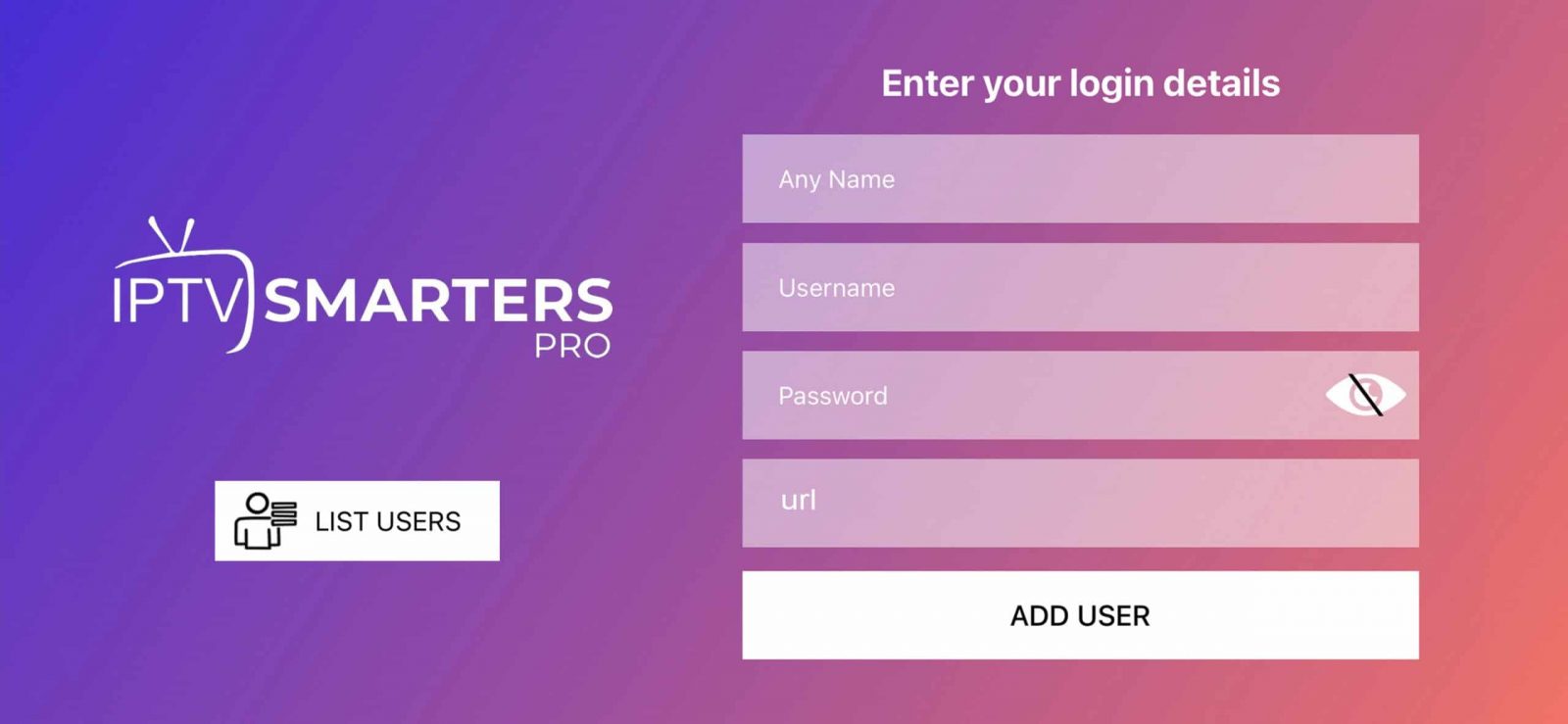 Step 3
: Enter the login details that we have provided you after you get a subscription with us
Now Click on "ADD USER" to proceed to the next section.
Step 4
: Wait some seconds.
Step 5
: Now click on "Live TV" icon as depicted in the image via a red arrow.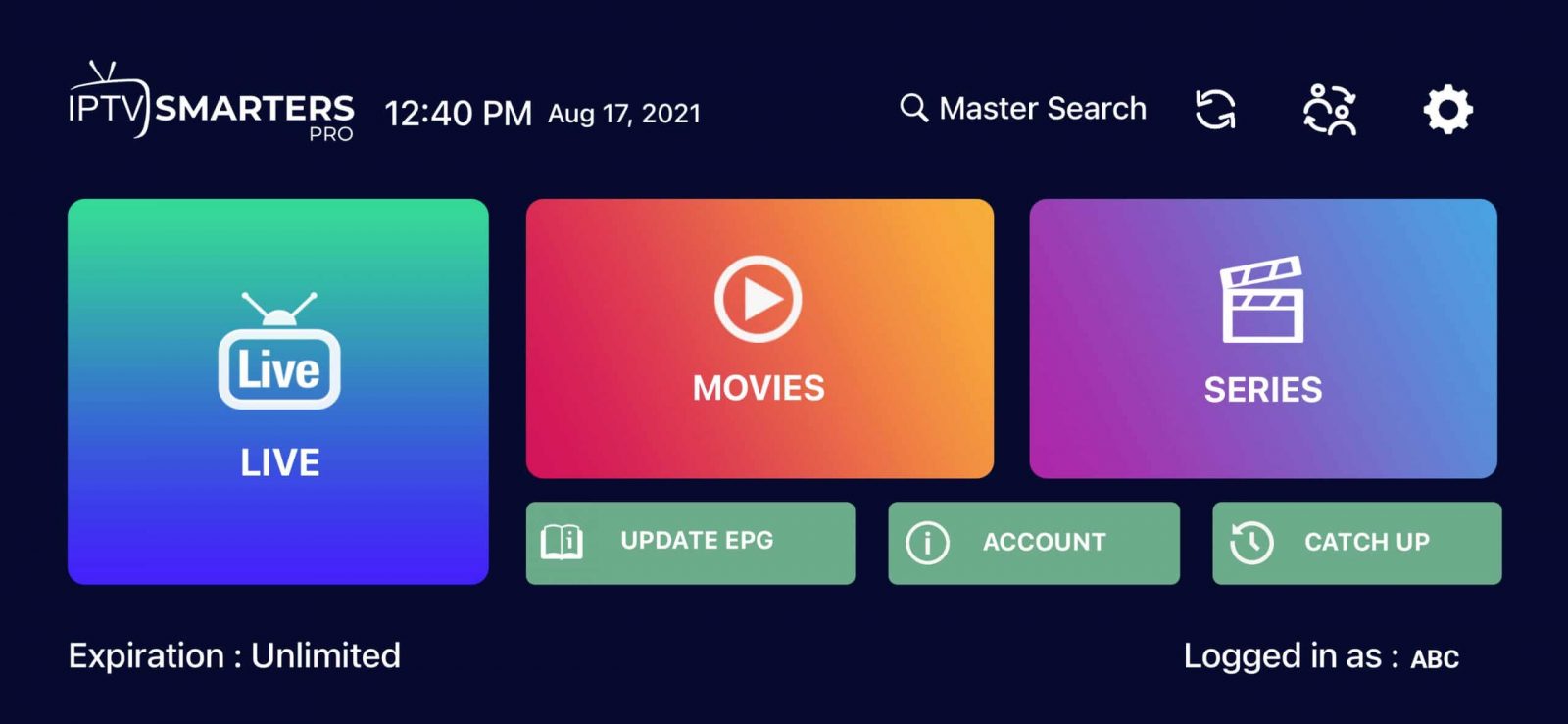 Step 6
: Now you must select the channel group that you want to watch and proceed to the next section.
Step 7
: Now you must click on the channel name and then double click on the small screen to turn into full screen as the final step.
Step 8
: To add EPG no need to add any EPG url, Just click on "Install EPG" .
Done

MAG BOX

Microsoft Devices
How to install MyIPTV Player on Windows, Xbox,..

How to install and setup MyIPTV Player on Windows?
Here are the simple steps required to install My IPTV Player on Windows PC:
Step 1
: Open Microsoft Store.
Step 2
: Search "MyIPTV Player" in the search bar.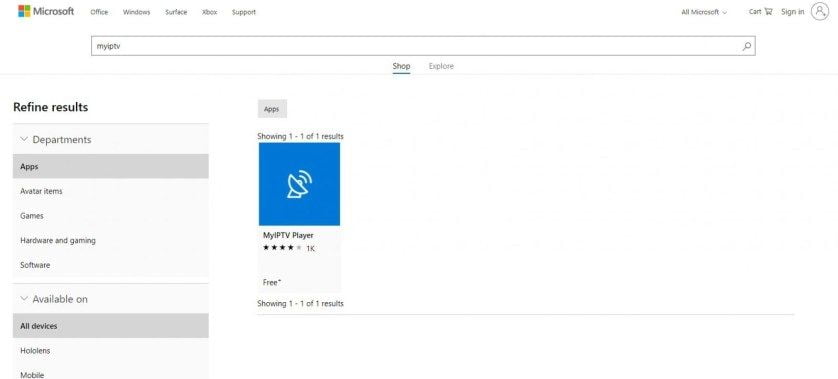 Search My IPTV Player
Step 3
: You will find the MyIPTV application in the resultant page. Click on it.
Step 4
: Click "Get" button to download and install MyIPTV.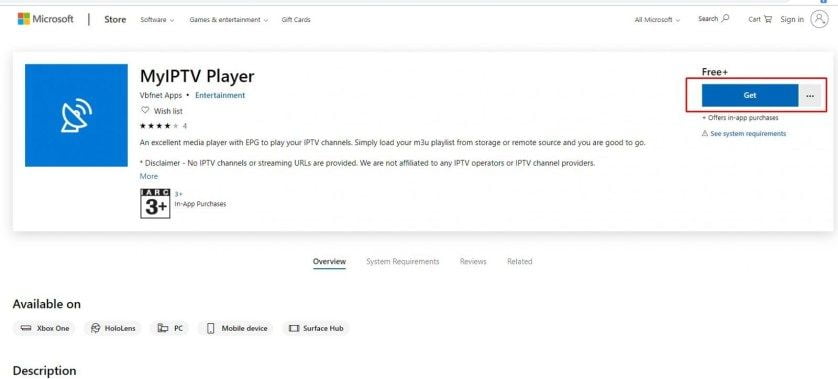 Click Get
Step 5: Once installed, click "Launch" to open the app.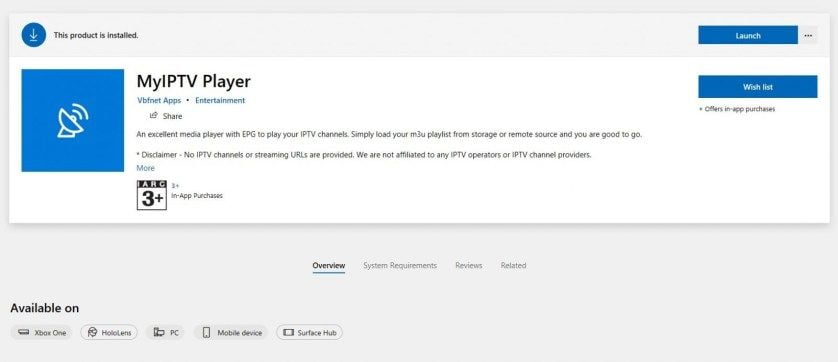 Click launch to open
Step 6: The MyIPTV Player will open.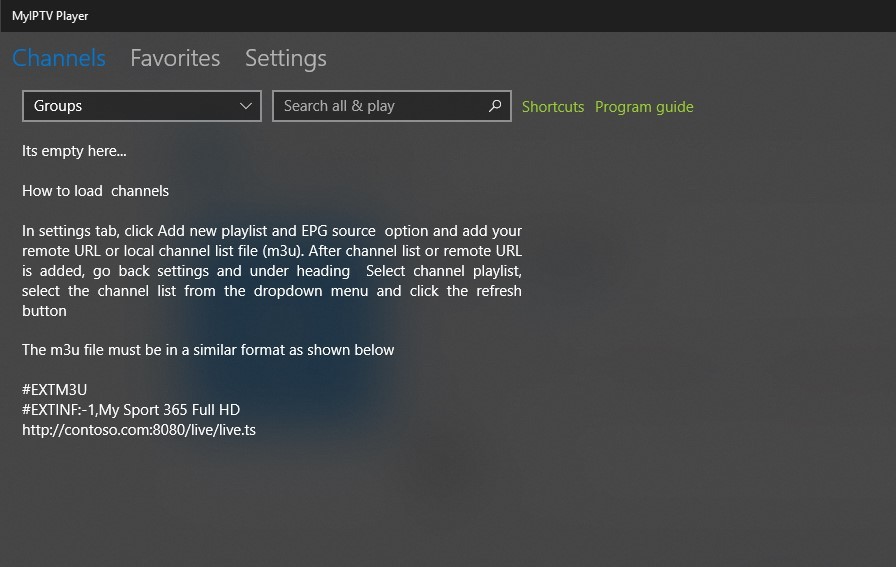 My IPTV Player
Step 7
: Click on "Settings" tab on the application.
Step 8
: Click "Add new playlist and EPG source" to add the playlist you have.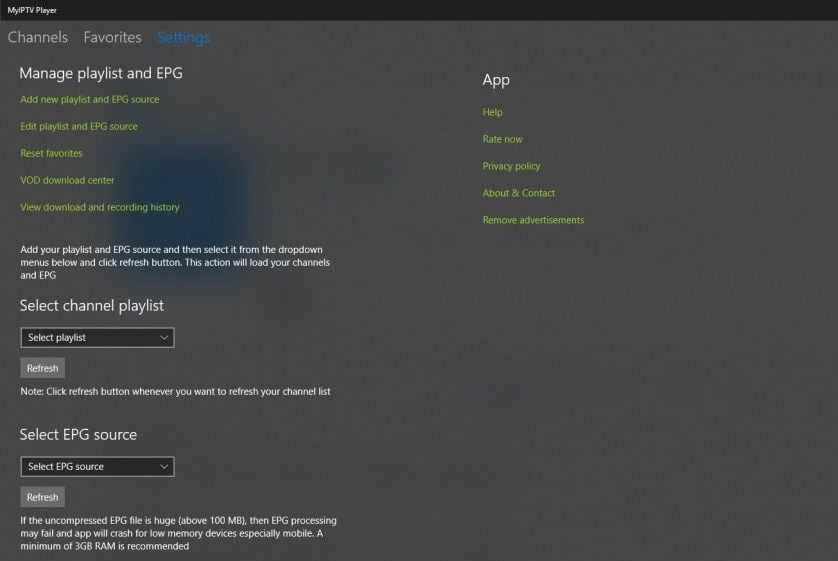 Add New Playlist
Step 9
: Enter the name of the playlist and click "Select File" to select the file you want to add. After selecting the file, click "Add Local List".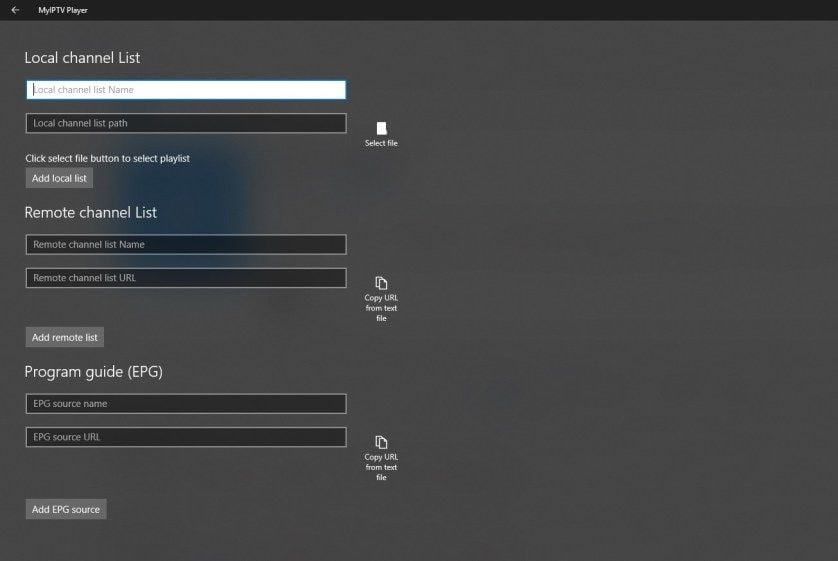 Select File
Step 10
: Then go back to the settings page where you will find the "Select Playlist Channel". Select the playlist and click "Refres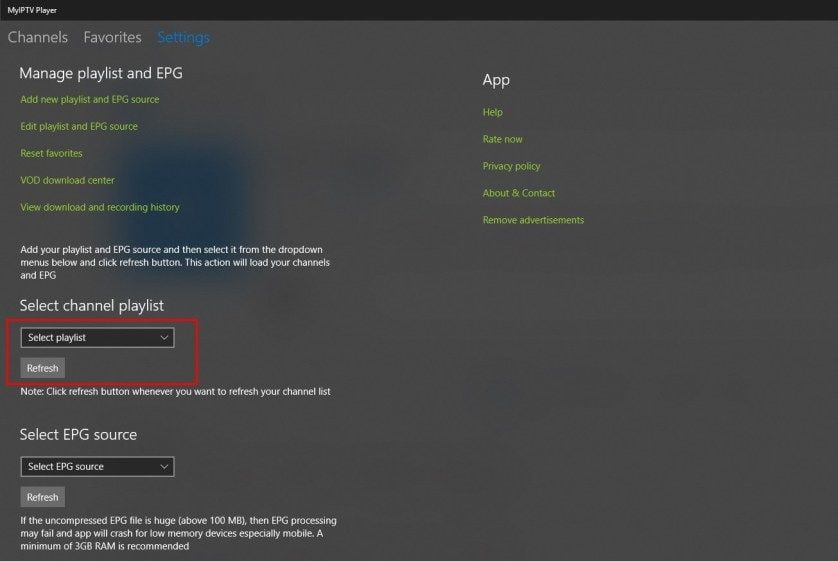 Click Refresh
Step 11
: Now Click "Channel" tab on the top of the screen.
Choose a channel to Stream
The list of channels will appear. Choose the channel which you want to see and enjoy watching the shows in MyIPTV Player.
MyIPTV Player and Supporting Devices
Here are the devices which support MyIPTV Player:
Windows
Xbox One
Hololens
Windows Phones

ENIGMA 2
How to Install ( IPTV.SH ) On ENIGMA 2

1. This is instruction For Enigma 2/ Linux installation, you need install putty to use it.
Settings > Setup > System Network Device > Setup Adapter > Settings
And get your IP address it starts with 192.168….
2. Go to your windows PC and Download Putty Software.
3. Open Putty
4. Add your IP address of your Device.
5. Add Port 23
6. Click on open
7. Your default login and password are root
8. Copy your line ( you will get it after you order your subscription )
wget -O /etc/enigma2/iptv.sh "your m3u link" && chmod 777 /etc/enigma2/iptv.sh && /etc/enigma2/iptv.sh
9. RIGHT CLICK MOUSE BUTTON after you enter your line press ENTER
10. Type reboot and your device will restart.

WHY CHOOSE US

100% SATISFACTION GUARANTEED
We offer you a fast IPTV server ranked as one of the best in Uk and Europe. A stable server with a high bandwidth and Anti Freezing Technology. We also offer a fast order delivery service using email.

IPTV PREMIUM STREAMING
Your IPTV subscription offers you live premium worldwide TV channels. No need to look anywhere else, everything is there: Sport, Entertainment, Kids Channels, News, VOD, Films, TV series ..etc And even adult channels (optional) in 4K / UltraHD / HD Quality

WORLD CLASS SUPPORT
We offer in-depth tutorials and client support in live chat to make installation, and streaming amazingly quick and simple, no matter where you are in the world

VIDEO ON DEMAND
Enjoy more than 7500 TV Channels,
will add more channels from time to time.
Movies and TV shows! with Features of Catch Up & EPG (Electronic Program Guide) for all UK Channels

COMPATIBILITY
Our IPTV server support all the TV boxes : Android, Smart Tv, Mag Box, Firestick, IOS, Windows and Mac OS, . All devices can be supported on request

MONEY BACK GUARANTEE
If you have a problem after using your IPTV subscription or you don't like it. We offer a 7 Days Money Back Guarantee.
Without PayPal?
Click on the "
Buy It Now
" button, fill in your contact info and shipping address
Click on the button "
Continue to shipping
", "
Continue to payment
" and "
Complete order
"
Then landing on the page of PayPal login, you could find there is a "
Pay with Debit or Credit Card
" option below the "
Next
" button
Click on the button "
Pay with Debit or Credit Card
", then fill out card info and complete your order
Order Processing: Orders are processed within 24hours.
Customer email:
magicsupermarket9@gmail.com

5 stars

0%

4 stars

0%

3 stars

0%

2 stars

0%

1 stars

0%
0
based on 0 Customer Reviews
FECSHOP.com accepts PayPal, Credit Card, Western Union and Wire Transfer as secure payment methods:
Global:
1. PayPal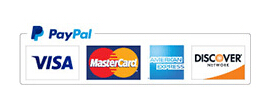 1) Login To Your Account or use Credit Card Express.
2) Enter your Card Details, the order will be shipped to your PayPal address. And click "Submit".
3) Your Payment will be processed and a receipt will be sent to your email inbox.
2. Credit Card

1) Choose your shipping address OR create a new one.
2) Enter your Card Details and click "Submit".
3) Your Payment will be processed and a receipt will be sent to your email inbox.